Verint Community is a free and commercial community platform that provides an integrated suite of modern user experience applications (article collections, forums, wikis, blogs, ideation, media galleries, groups, profiles, calendaring and activity streams) and social services (likes, ratings, reviews, and comments) with a full user experience and RESTful platform APIs. Verint Community is commonly used for digital marketing communities, customer support communities, private member communities and internal employee networks. Verint Community can be run on-premises or in the cloud and Verint Community gives you 100% control of what your community looks like.
To get help with Verint Community, type details about your question in the search box above: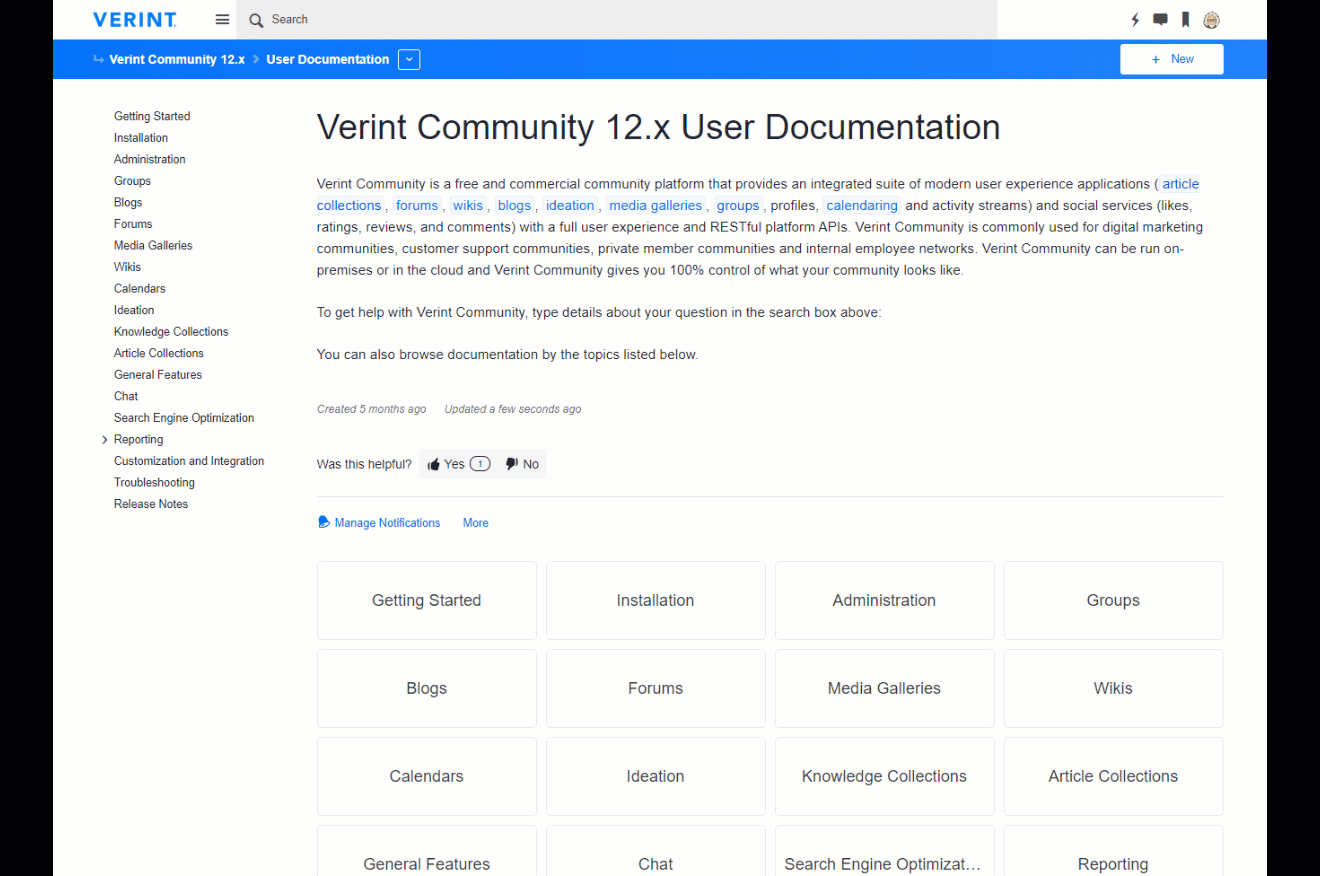 You can also browse documentation by the topics listed below.