To compare versions of the article you must have the 'Edit Articles' permission:
Navigate to the desired article.
Click 'More'.
From the 'More' options, click 'Edit'
Click the 'History' tab.
Select the two versions to compare. Note: You can only compare two versions of the article.
Click 'View Changes'.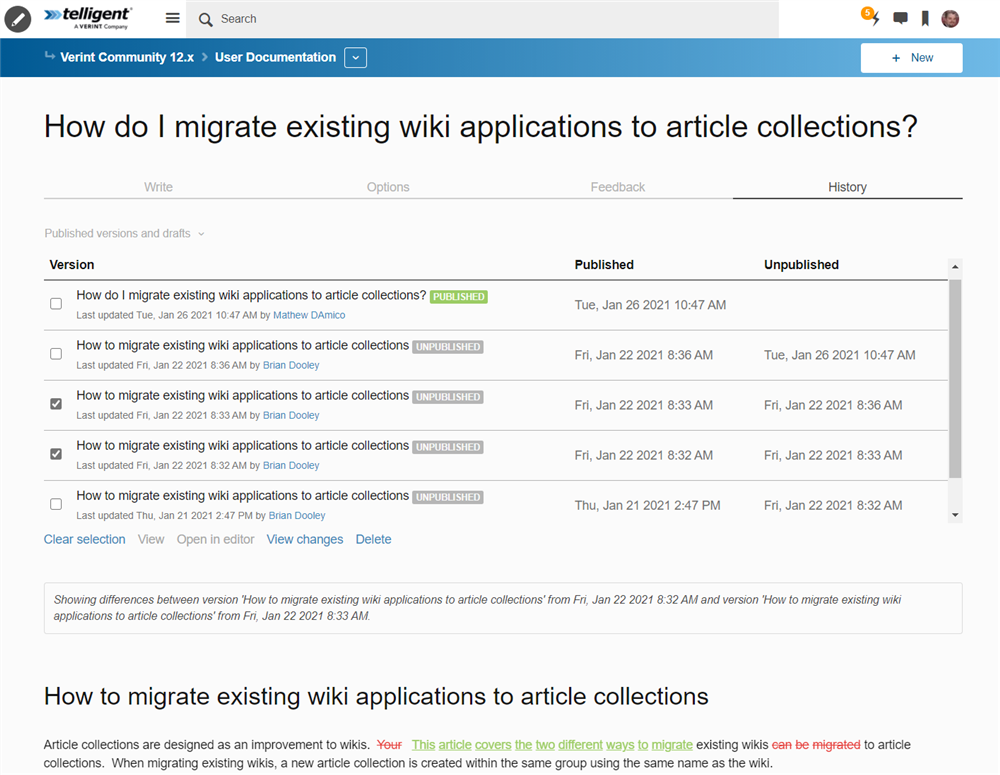 Understanding the Comparison View
Below the history and above the actual comparison shows the detailed information on the two versions being compared.
Deletions that were in the previous version are shown in red.
Additions in the more recent version are shown in green.