In anticipation of the Release 11.0 launch next week, I am thrilled to share some important news with you about what's happening with Telligent Community.
Telligent Community is now Verint Community, part of Verint's Intelligent Self-Service portfolio
Why the name change and why now?
It's time to simplify the message. Telligent has been a part of the Verint family since August 2015. With such strong brand recognition, a reputation as a trusted leader and pioneer in social community platform technology since 2004, our original founder Rob Howard and I worked closely with Verint through the acquisition process to make sure we remained recognizable to you, our beloved customers, partners, industry analysts and fans. So, we left our short stint of being part of the Zimbra brand and got our "brand" back together. We went to market as Telligent, A Verint Company.
Since then, Telligent Community has been called by different names depending on who we're speaking to or who's talking about us. There's Telligent Community, Verint's Telligent Community, and Verint Community. Heck, some of you reading this blog may even know our platform as Community Server or Zimbra Social.
Whatever name sticks in your mind after this blog post, you can be sure it's the same great, purpose-built platform we continue to make investments in every day to serve our business customers and their tech-savvy developers.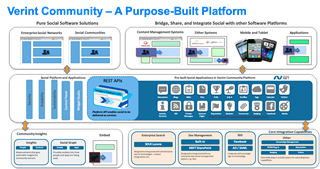 In 2018, Telligent Community became part of Verint's Intelligent Self-Service portfolio furthering Verint's mission to create compelling digital customer engagement experiences and learning from those experiences to offer insights and next best action should the contact center become the end-point of the customer journey. We'll be providing more information about Verint and how our platform fits within the Intelligent Self-Service portfolio soon. In the meantime you can check out this short demo video: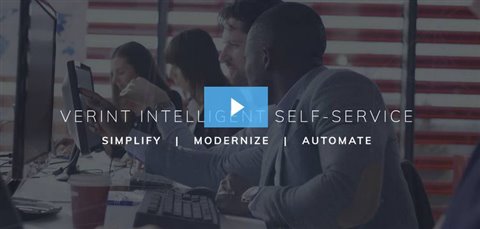 Today, with configurable and seamless integrations with other Verint products like Verint Social Engagement, Verint Knowledge Management, Verint Workforce Engagement and others, Telligent Community has become more widely known to the large Verint ecosystem of customers and partners as Verint Community.
For more information about the change, check out the FAQs on www.telligent.com.
Thank you for your faithful support and patronage. We are honored to serve you and be in a position to earn your trust since 2004. Here we grow!
Jon Allen
VP & GM, Communities & Web Self-Service
Verint Intelligent Self-Service