Social Media in Large Enterprise (SMiLE) is November 9th in London and we're looking forward to participating again this year as a Platinum sponsor. One of our partners, 4Roads, is there as well as a Silver sponsor.
While there are going to be some fantastic customer stories told at the event, we're especially looking forward to hearing from Aidan Prendergast with The FA.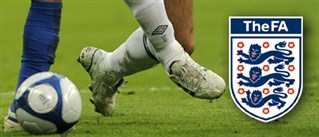 Aidan will be sharing details about how The FA is using Telligent to improve communication both externally and internally. "Football is the original social business," says Aidan: "People are very used to talking to each other. But they are out on the pitch and away from the office - certainly for the coaching staff. They are using different devices, so it was important to build a platform that is responsive, easy-to-use and can fit on any device."
Aidan will share how the Football Association have moved from experimenting with social to building a fully collaborative intranet tht was fast to implement and easy to use.
There is a great case study that Simply Communicate wrote about The FA too:
The FA - Case Study: How the English Football Association supports their home team
Hope to see you there!