We're wrapping up our 7 city tour with Sitecore. Jon Allen, our RVP of Field Operations, delivered our keynote in Copenhagen, Frankfurt, and London. I met up with the team in London and delivered the keynote for Antwerp, Zurich and Paris. We've got one more event in Stockhom that James Crisp will keynote.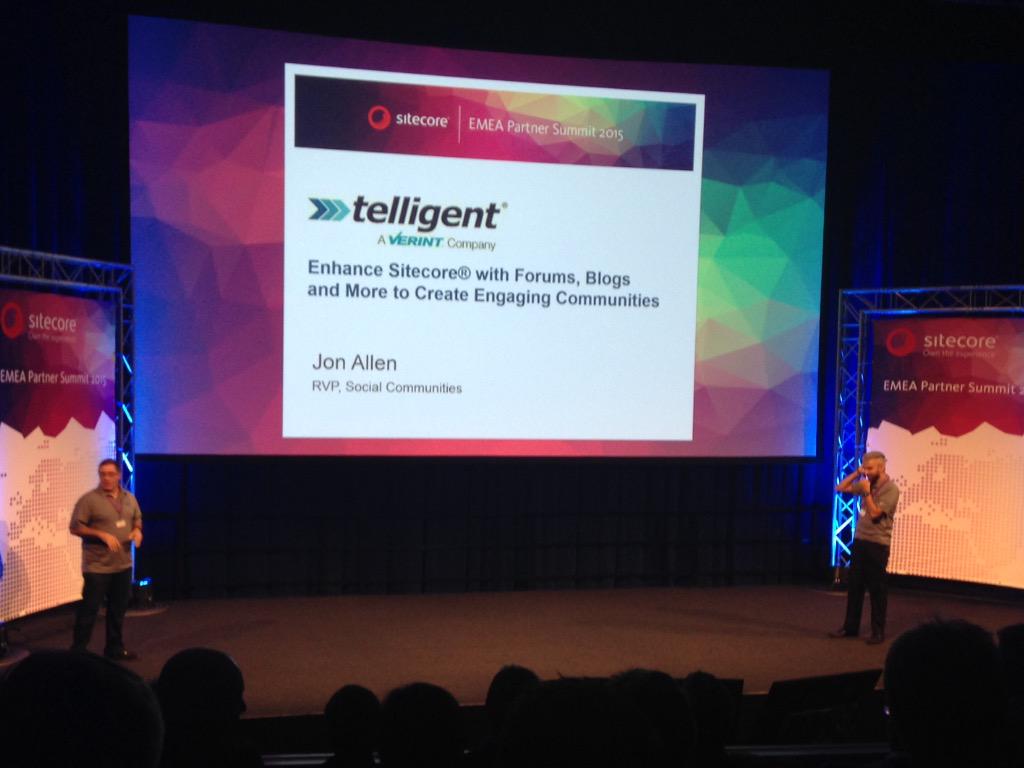 The event has proven a great opportunity to reaffirm our commitment to the Sitecore partner ecosystem and share some details about our Sitecore integrations. Bradley Howard from Endava wrote up some notes on his impressions of the London summit.
Some key points from the presentation, below:
Telligent is all about helping our implmentation and digital marketing partners create value for their customers
Telligent builds software to help you (our customers and partners) create incredible social communities
Telligent is an established market leader for social communities and has expertise in digital marketing and social customer service
Telligent's license is simple and easy to understand with a free version that provides a risk-free way to evaluate the capabilities
Telligent's Sitecore integration is delivered via a SDK that exposes the rich suite of social application and services to Sitecore developers
Telligent's Sitecore samples provide ready-to-use examples of how to integration Sitecore and Telligent together
All of Telligent's integrations and samples are published with source code: https://github.com/telligent
Telligent is a complete social suite with both social application and social services - our customers can compose solutions with our APIs or take advantage of our pre-built applications
Telligent has made a commitment to publishing as much code as possible, including our integrations, to help our customers understand how to best use the Telligent platform
More details about our Sitecore integration can be found at http://telligent.com/sitecore.