Hi,
Some of our administrators delete the user accounts which seem to be spam.
All the new users that join the community are moderated, and all the posts will enter the moderation Queue.
Once the post seems to be spam in the moderation queue , admins try to delete the user without approving the post, it seems that this causing the issue in 12.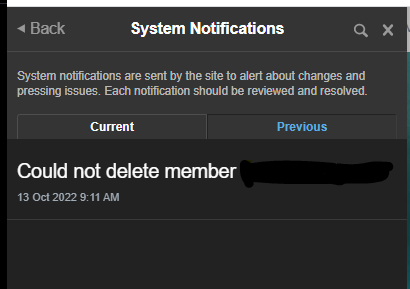 But the system deletes the user somehow but still the notification is triggered
added more info
[
edited by:
Satish Kumar Polampalli at 6:51 AM (GMT 0) on Tue, Oct 18 2022]