Hello,
I understand that I should be able to create a custom theme with the Theme Studio. However, when I browse to the Theme Studio the only option I see is to import and existing theme.
Here's what I see: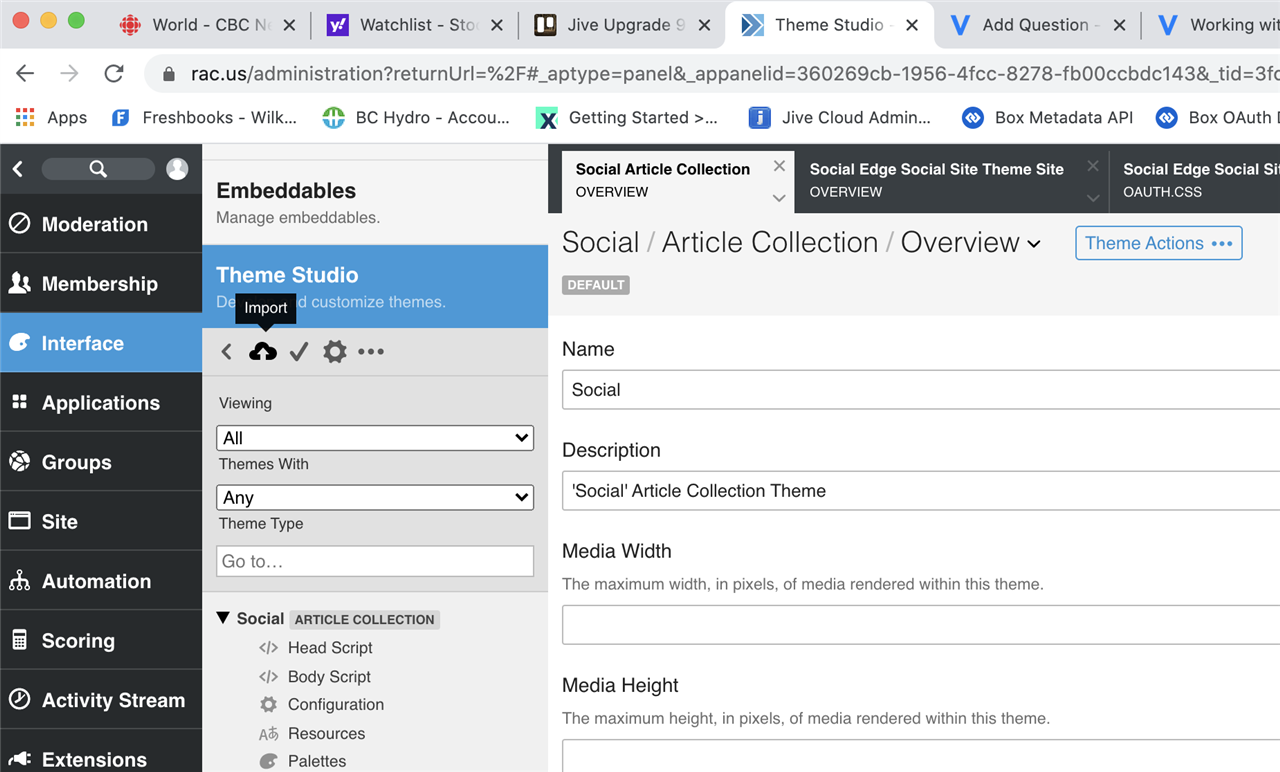 I also see that there's admin panel to Manage Themes, but still don't see an option to create a new theme:

Is this possibly a permissions issue?
Chris