It is possible to provide access to the same content across multiple groups using the Blog application. While it is possible to limit blog access with permissions, for this example the shared blog content is accessible to all registered members. However, this content is being made available to members in different private groups. Video instruction is also available: Sharing Content Across Groups
We start with an existing blog setup in the Site Root Group of this site and accessible to all registered members. This blog, Community Team Announcements, already has several posts that we can use for this exercise.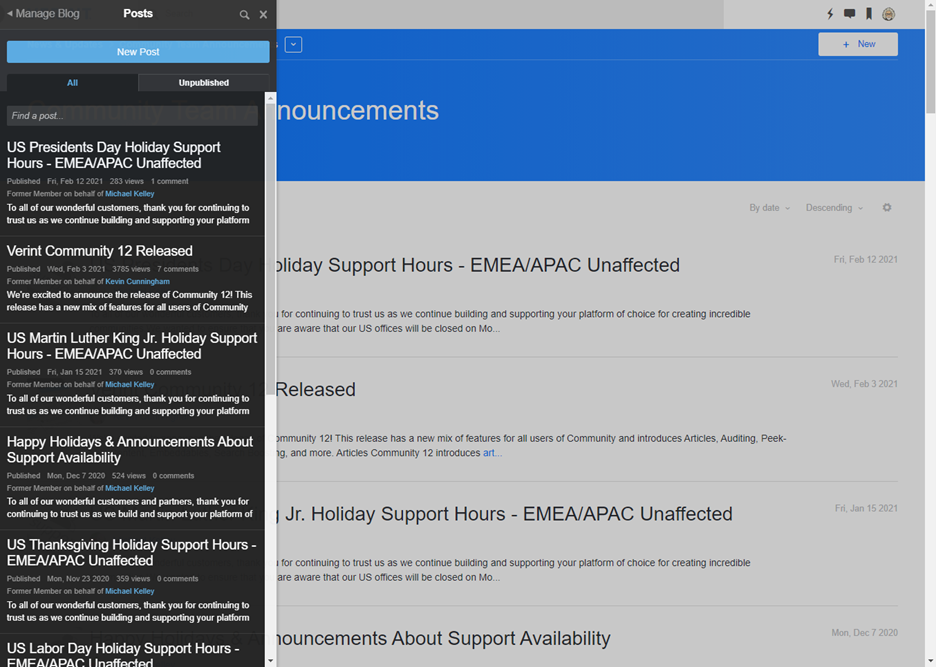 Next, we go to edit the first private group, Community Demo which was created just for testing purposes.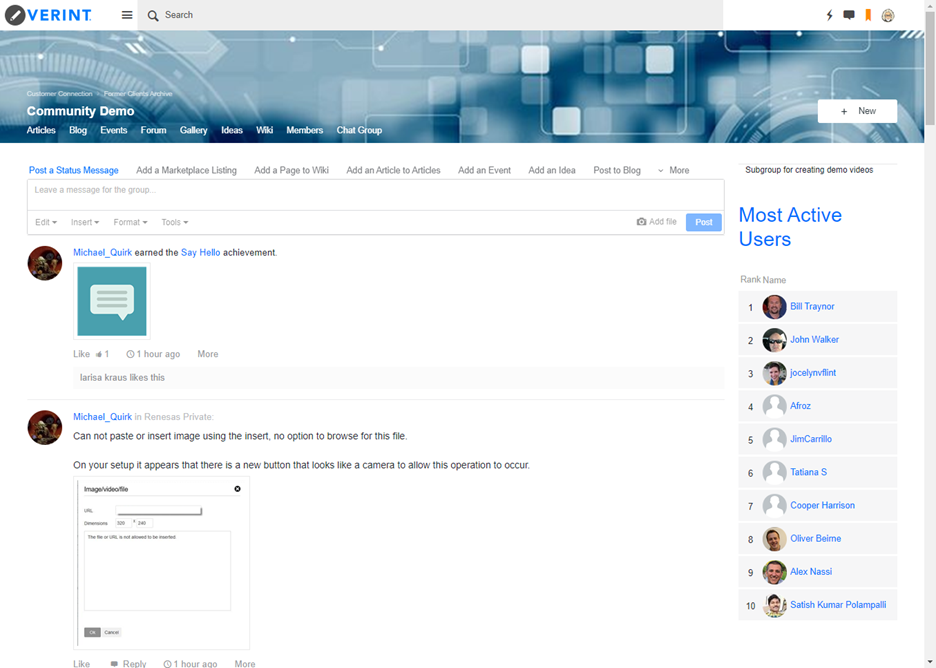 We are going to add the Blog – Post List widget to the Group Homepage
Click on the Pencil Icon > Manage Group Theme > Edit this Page
Search for the

Blog – Post List

widget and drag it onto the page
Click the Gear Icon to configure the widget
Enter the name of the blog that will be presenting the content : Community Team Announcements
Enter a tag to filter the posts – for this exercise we use the group name : Community Demo
Click Save and then Publish.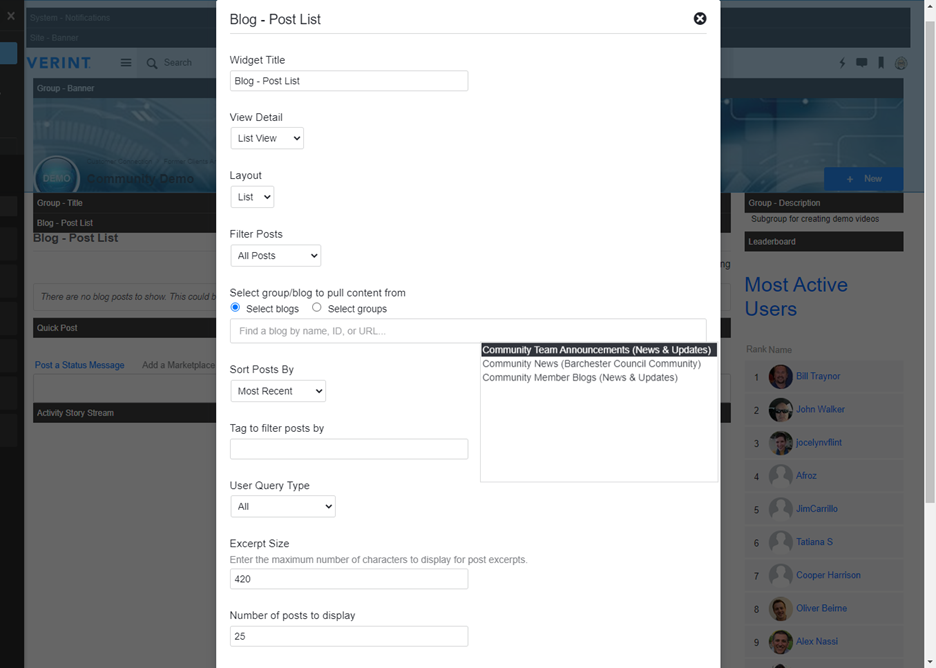 We will follow this same process on another Private Group – Chat Group 1, also created for testing purposes. Again using the group name as the filter.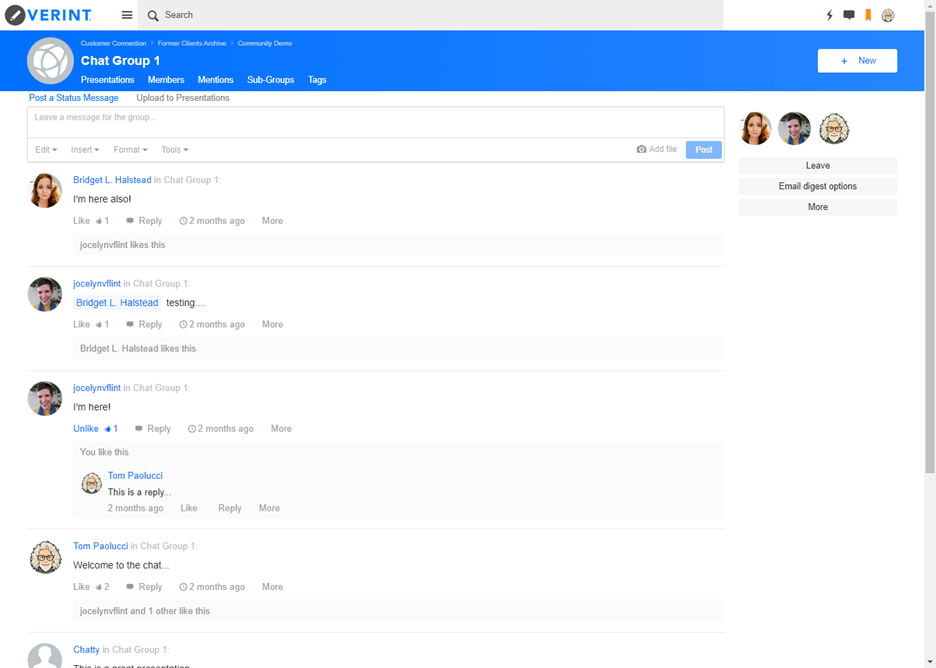 Going back to the blog, let's update a few of the existing posts. For this President's Day post we include the Tags for both private groups.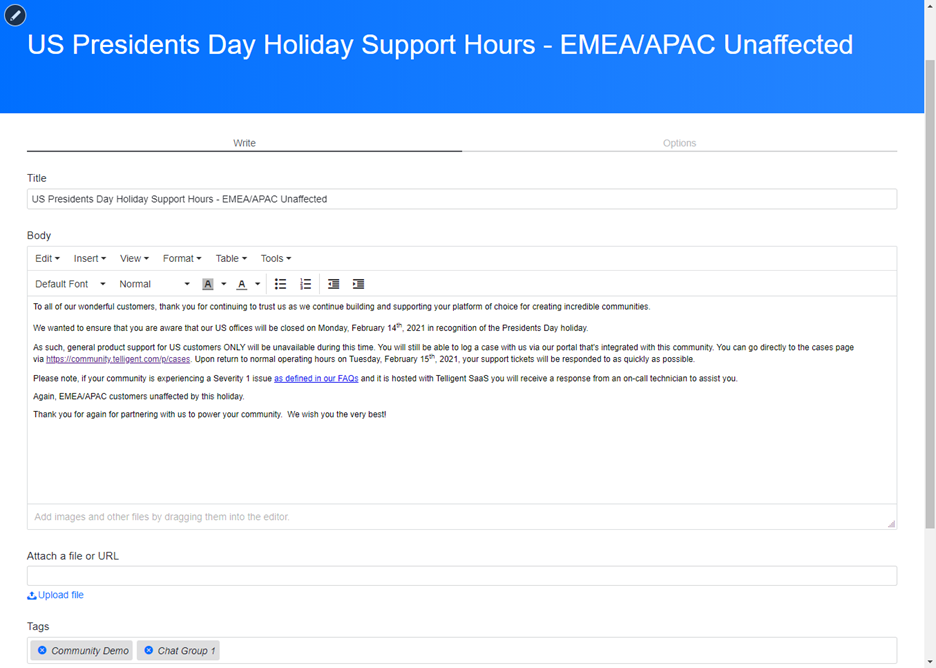 This Thanksgiving Post will be shared only with Chat Group 1.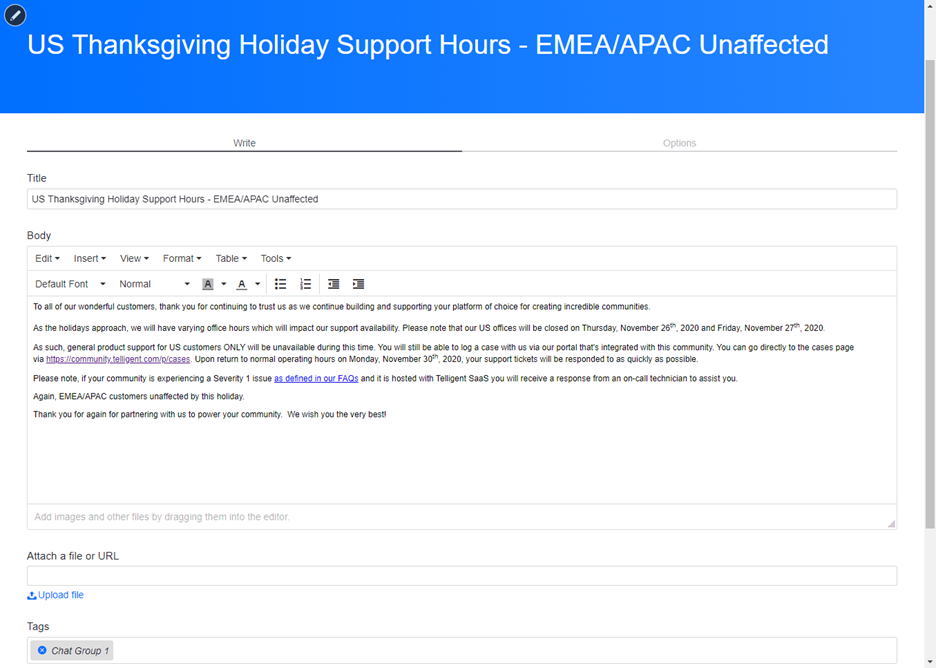 This Labor Day post will be shared with Community Demo.
Returning to the private groups, Community Demo is now presenting the two appropriately tagged blog posts.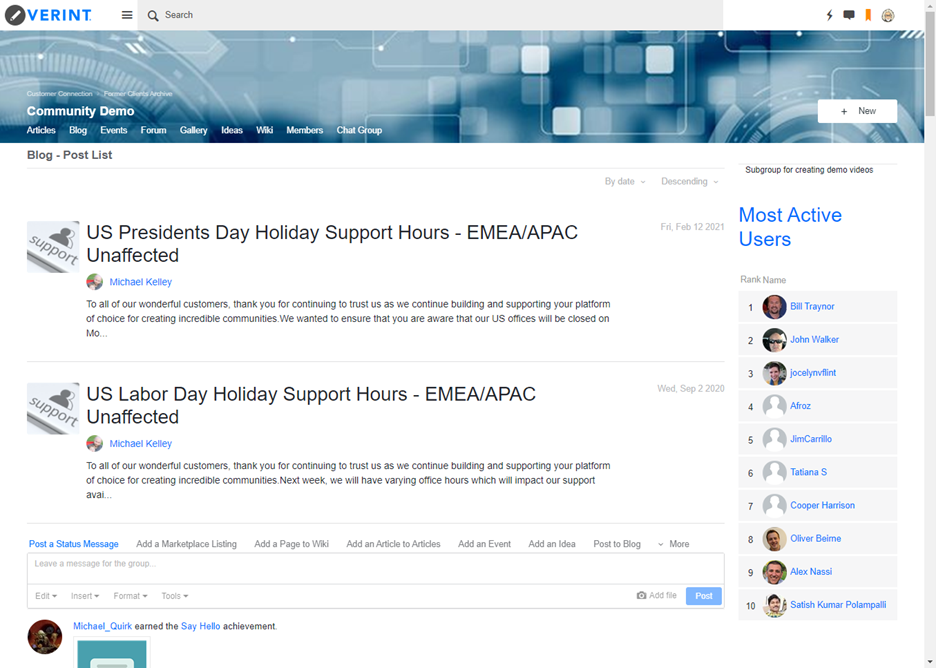 Chat Group 1 also displays the Presidents Day post along with Thanksgiving.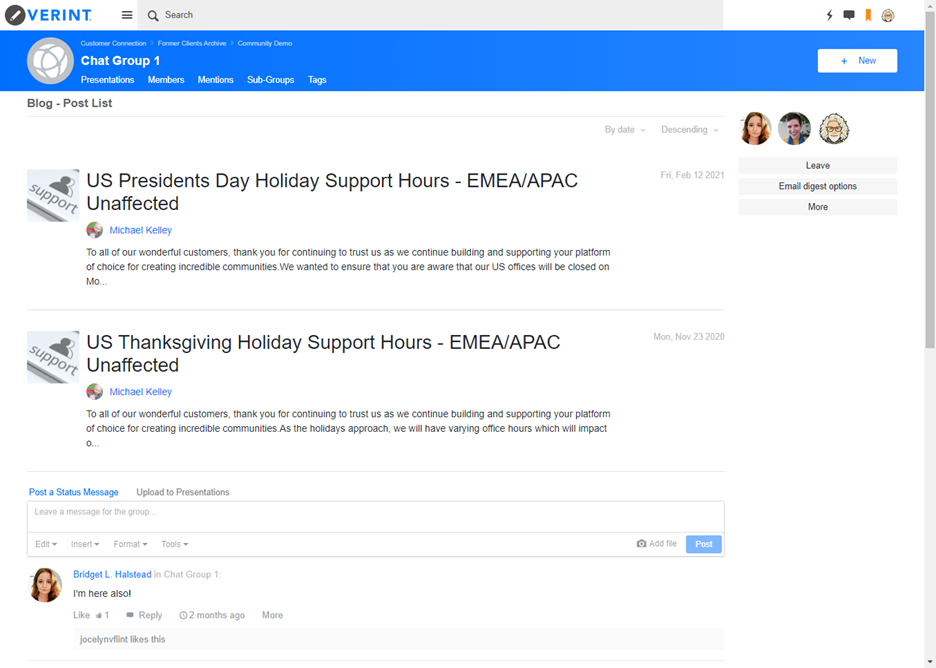 We have taken the same content, created only once, and made it available to different groups within our community. Members of those different groups can view this content and add comments viewable by all of those able to access the post. As mentioned earlier, permissions could be used to further fine tune who has access to this shared content.