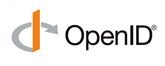 This authentication plugin for the Verint (Telligent) Community platform will enable Single Sign-On with OpenID Connect.
Includes the following authentication scenarios: Okta, Azure AD B2C, Azure AD B2B, and IdentityServer.
The plugin adds a new Registration widget and a new content page at /p/register. Users that have logged in via OpenID Connect but don't have an existing Community account will be directed to this page to create a username and complete registration. Users who do have an existing Community account will be seamlessly authenticated into the Verint Community platform.
Additional information about this plugin:
Supports the OpenID Connect implicit flow only.
Does not support MSAL
Can be used as single authentication provider or dual-authentication provider (leveraging OAuth)
Price: $5,000 (includes initial configuration and 1-year of support (requires v11+))
Contact Verint Professional Services using the blue "Contact" button on the left or reach out to your Customer Success Manager for more information.
For information on Okta specific configuration documentation please visit: OIDC Configuration with Okta