This widget is a baseline implementation of the Pendo JavaScript to use Pendo with your Verint Community.
The use of Pendo requires a Pendo API key and use of the widget requires Verint Community. The widget is setup to capture baseline data after the applications of the Pendo API key BUT it can be updated per the Pendo guidelines to capture any other meta data for your use in Pendo.
To deploy import the widget and then edit the configuration applying your Pendo API key and updating the meta data as needed. Publish the widget, you can update the widget at anytime.
Add the widget to the footer of your Community and publish the page to start capturing the data into Pendo.
Track usage across web, mobile, and multi-app
Empower your teams with comprehensive product analytics to inform data-driven decisions. Know which features users adopt, which they ignore, and see how they navigate your entire product portfolio.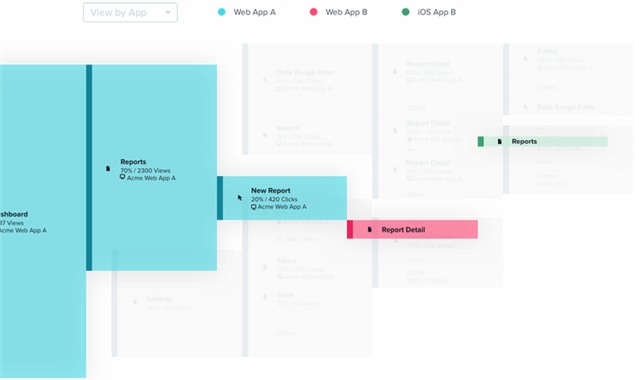 Collect all data automatically from day one
It's impossible to predict every path a user may take. Pendo codelessly tracks all usage as soon as it's installed — no tagging or instrumentation required.
Define and visualize trends by segment
Compare user cohorts to determine which usage patterns are consistent with healthy adoption and which require intervention. Identify the interactions that contribute most to KPIs like retention and expansion.
---
Who is Pendo?
Pendo helps companies drive software adoption, leading to happier customers and more productive employees. Pendo customers include the world's leading software companies and digital enterprises, including Verizon, LabCorp, BMC, Coupa, Okta, Salesforce, and Zendesk. For more information, visit: www.pendo.io