The Mosaic widget allows you to curate key content and stories on pages in a visually appealing way. Community and communications managers love the ability to define the elements of a story by choosing content from the community or manually inputting an internal or external link. These stories can each have categories, custom titles, and subtitles, different colors and/or images and styles as needed, as well as have different layouts. It is also mobile responsive.
This widget provides an image-rich and engaging user interface. The set-up for this widget requires no advanced technical skills and images will re-size within the widget, so no extra photoshop or HTML is required.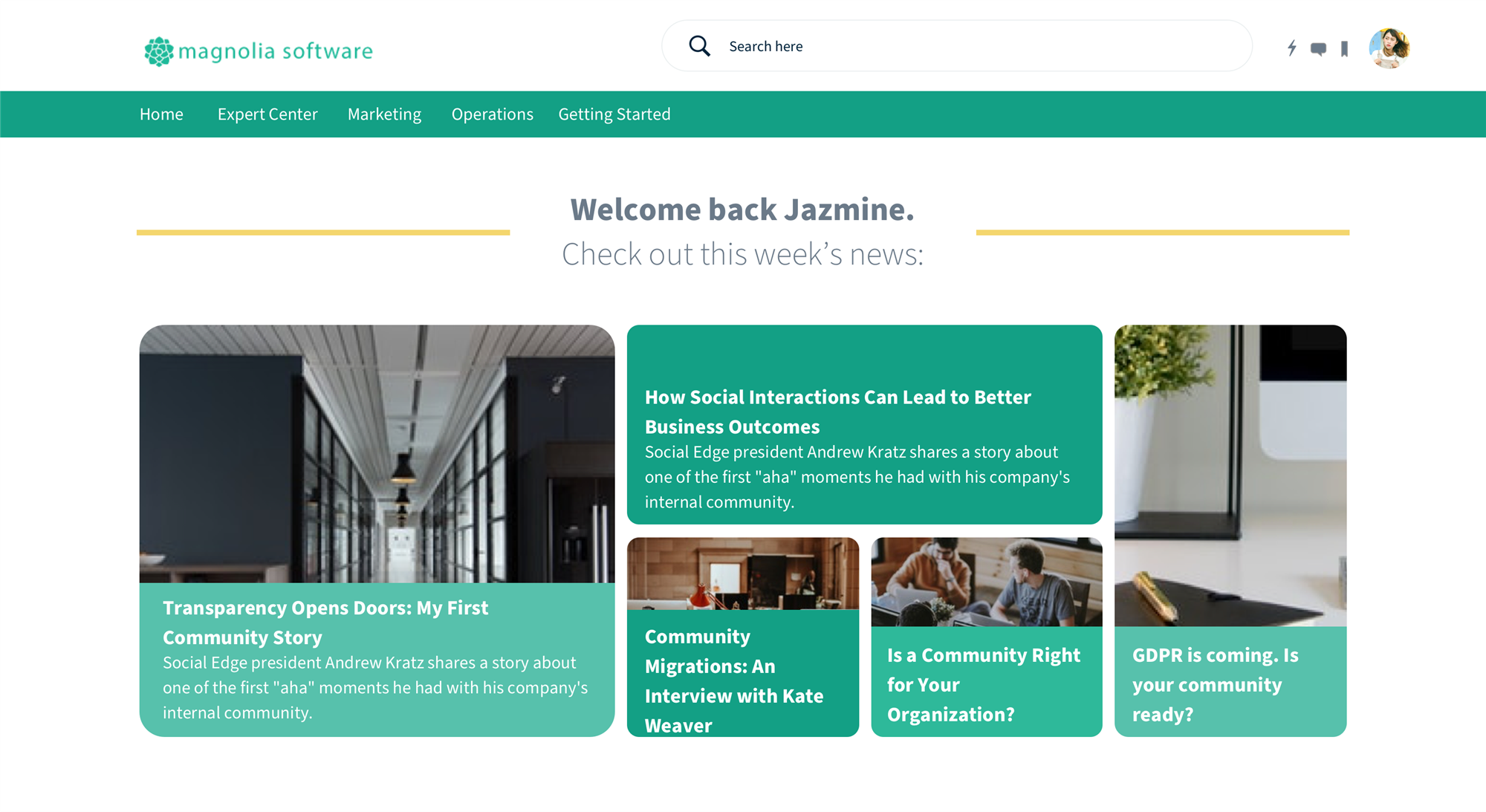 Cost: $5,000 annually
To learn more about Mosaic, email us at contact@socialedgeconsulting.com.