Introducing the Verint Community Marketplace application! This new application can be used in a number of different ways, from a traditional marketplace where you can list items for download, to a marketing platform, to a learning platform. We have seen this tool used in various ways already and want to share it with our entire customer base.
You have all the traditional tools of a marketplace: Dynamic filters, Attributes, Downloads, and more!
This application is managed just like any other application that our core product offers. You access the Marketplace options via the fly-out panel after clicking the Pencil icon as a Site Administrator.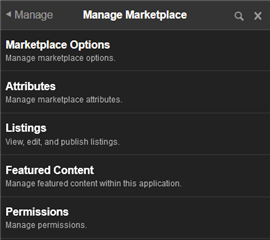 You pick the name, the address,and where the Marketplace lives within your site structure. The Marketplace can be moved from group to group should you need to make a change later on.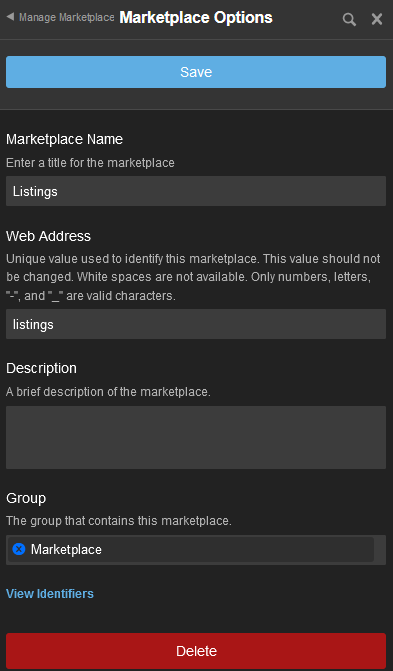 The ability to add new attributes for your listing owners to use could not be easier. You can chose: Multi Select, Single Select, or simply Text based should you want to include additional details in a listing.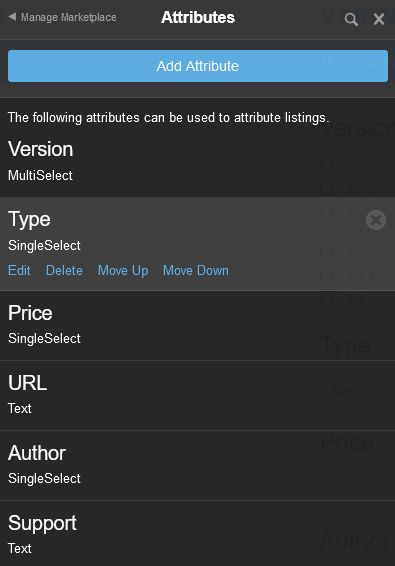 All of your listings are in the Listings view of the fly-out panel. If you're not quite ready to publish a listing, save it as a draft, and use this section to bring it up for later editing.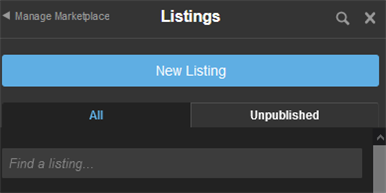 For listings with a file included, you can find out how many people downloaded the file from your listing, as well as who downloaded and when!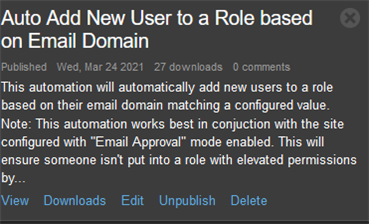 We also have built out permissions for the Marketplace so that users you designate can manage, add, edit, and delete listings. These are found in our familiar permissions panel for groups.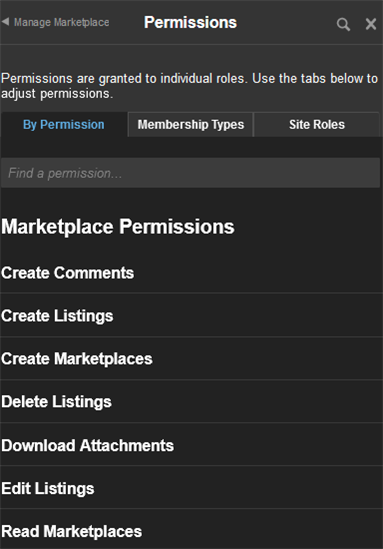 Editing a listing could not be easier. We have provided several fields for you to choose from, using our standard WYSIWYG editor.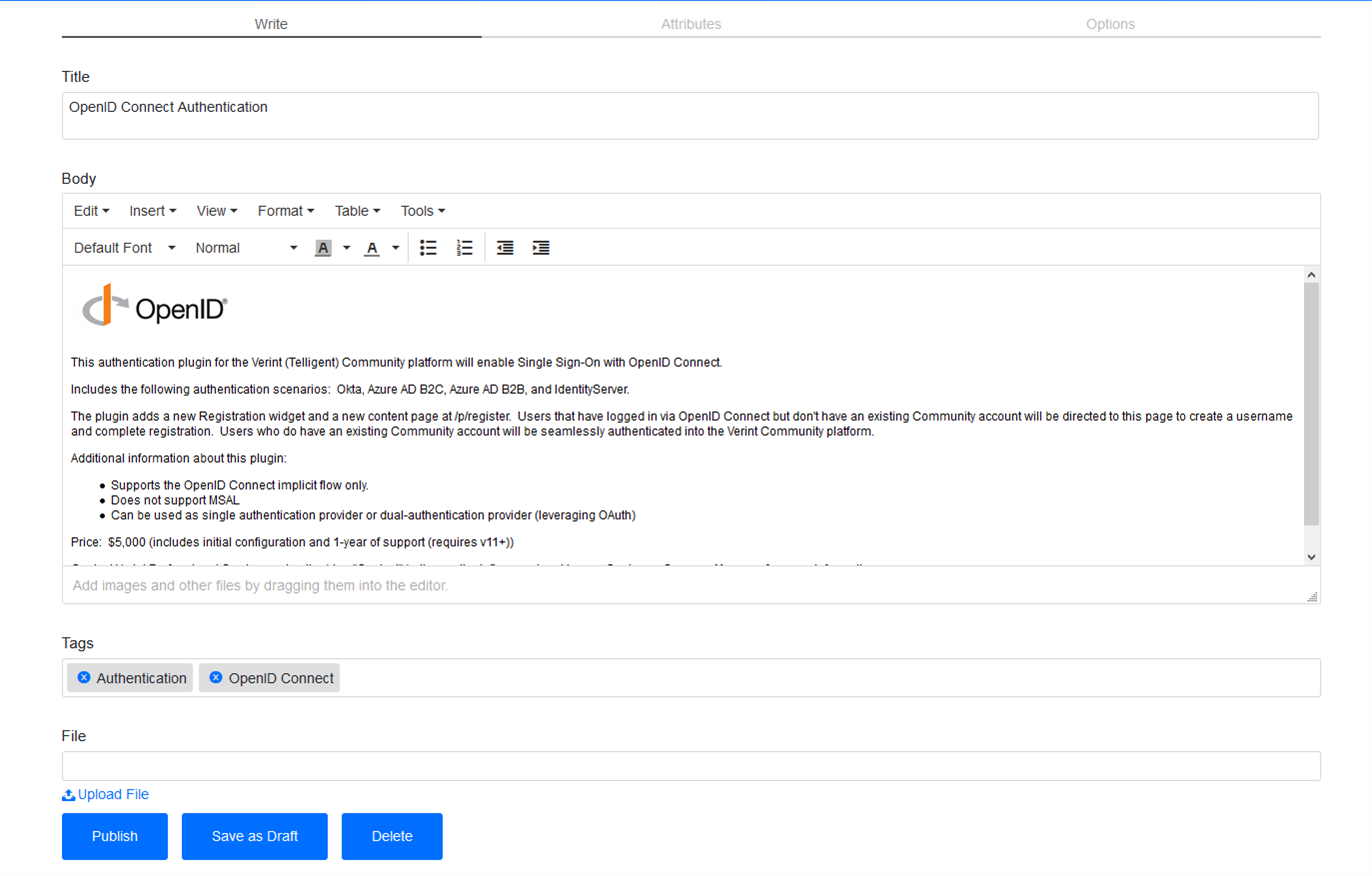 Attributes are defined in the fly-out panel as shown above, and appear in the Attributes section of the listing edit page. You can choose any attributes that are applicable to a given listing which will then flow into the filters users select. For Text based attributes, they are used as additional fields on the listing page, so that you can give users more context of the listing, such as how support is offered in our example.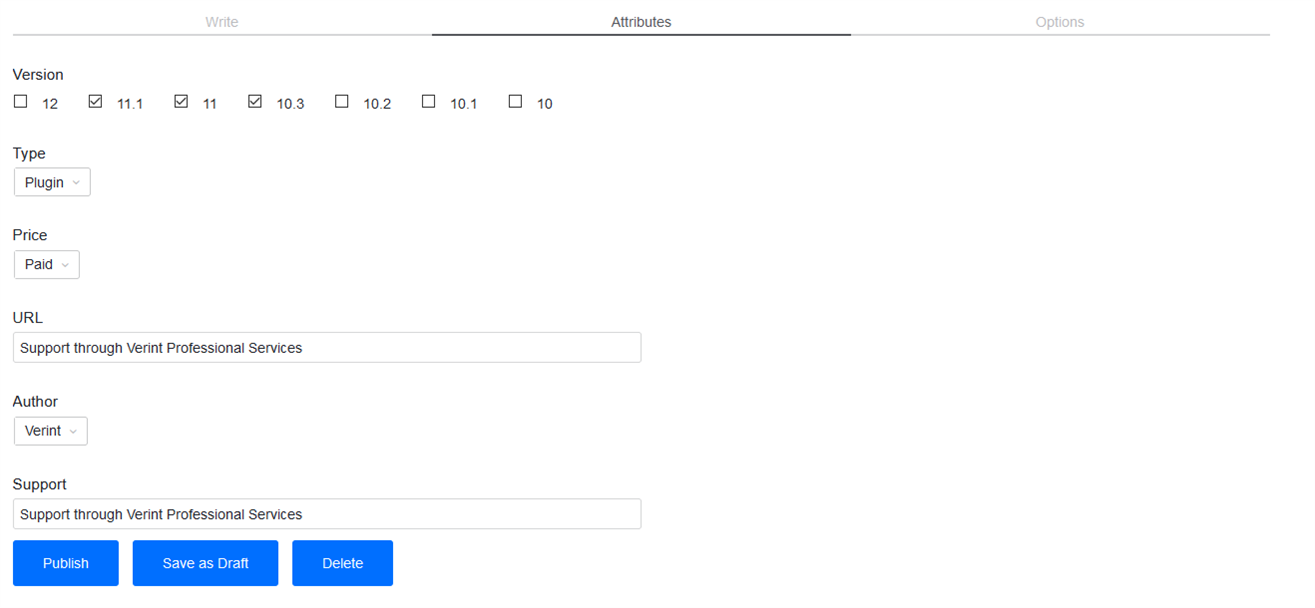 And finally on the options page, you can include an email address for users to contact you, the Marketplace homepage listing image, the listing summary, and an option URL field.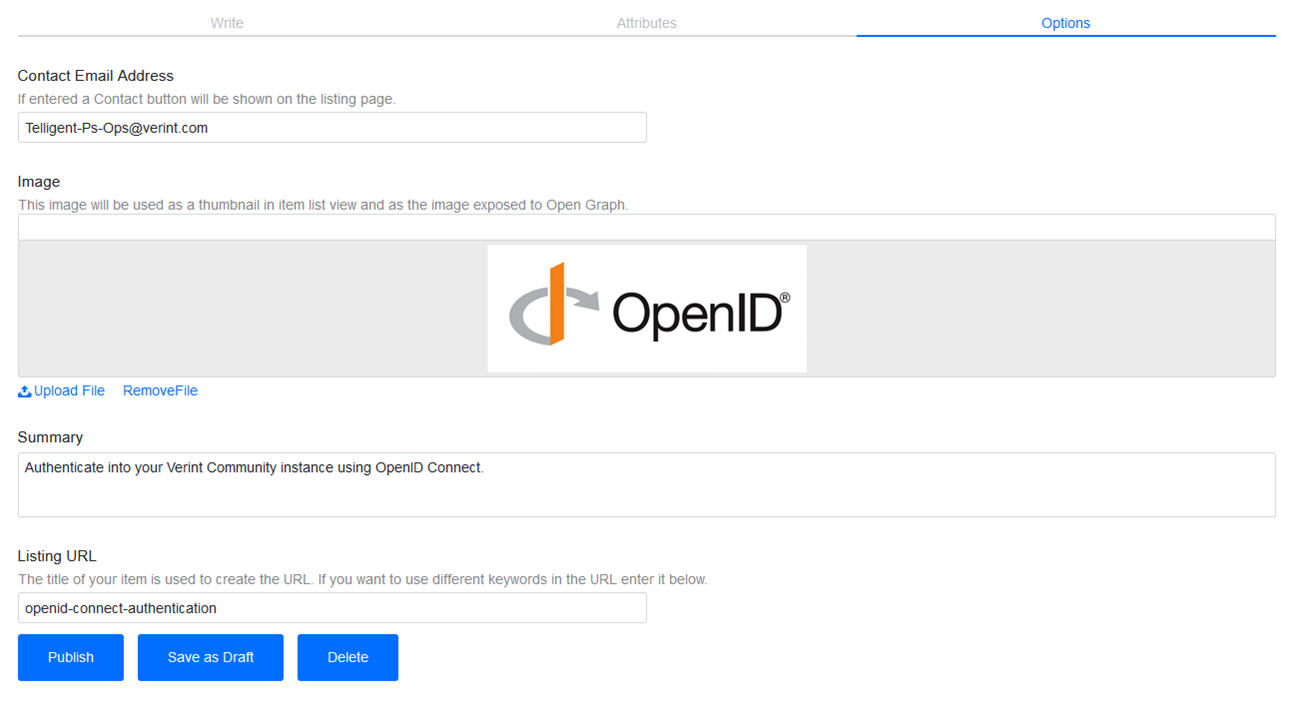 Cost: We are offering this new application with many use cases for $5,000 per year which includes support, any new released features, as well as upgrading the Marketplace for compatibility with new product releases.
Feel free to reach out to your Customer Success Manager or contact us!