Description
Intento Translator for Verint Community makes community portals ready-to-use for a global audience. The plugin allows users to translate portal content into their own languages instantly. The Intento Smart Routing feature directs translation requests to the most suitable machine translation models for specific content domain and language pairing. As a result, users get the most accurate translation available.
What's inside
The plugin consists of:
Administrator Interface: Here users can configure translation settings, limitations, UI appearance and Google Analytics options
Translation Widget: Enabled in your community portal, this feature allows your visitors to read the content in their native language
How it works
Install the plugin
Configure translation options
Configure widget UI
Now your visitors from all over the world can read the community portal contents in their native languages.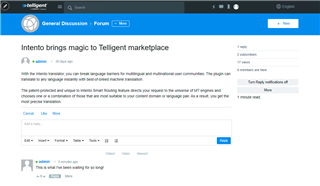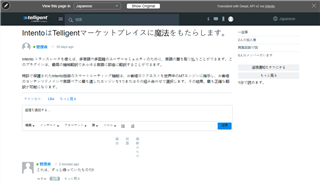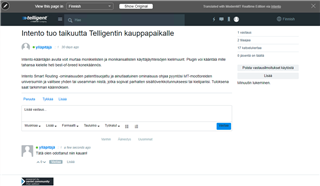 Settings

: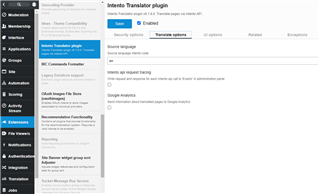 Demo

:
If you want to learn more about how it works, feel free to contact us and request a demo.
Agilent Case Study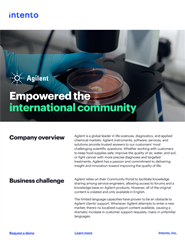 PDF
About Intento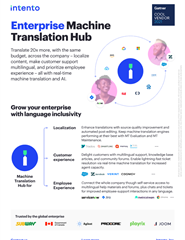 PDF
Support
Cost
To make your community a truly global one, you'll need an Intento subscription. Contact us at hello@inten.to to learn more about the pricing options.
Details
Version: 0.1.6.0