This Community Site Map provides site administrators with a view of all of the Groups and Applications in the Community. Groups are shown in a format that allows you to see the nested structure of the community (see screen shot below).
A new "Site Map" navigation entry will be added to the Administration area of the community.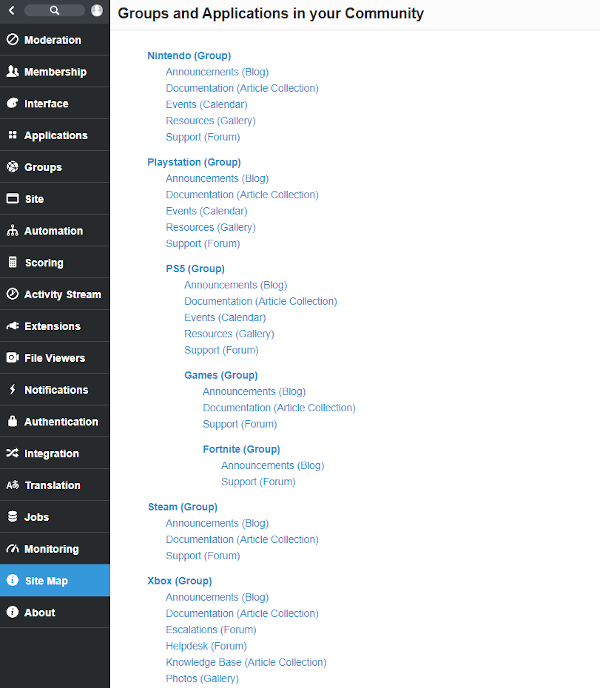 Deployment
Verint SaaS

Please open a support ticket requesting the "Site Map" plugins to be deployed to your community.

On-Prem

The files should be deployed to the web server that hosts your community into the Web\bin folder.
Setup
Once the deployment is complete enable the functionality with the following steps:
Navigate to the Administration section of your Community
Select "Extensions"
Enable the following (check the box and then click Save, allow time for each to save):


Site Map - Enable Administrative Site Map
Site Map - Groups and Applications

Reload the Administration area and you will see the "Site Map" navigation item