Installation
From the Administration Page an Extensions tab can be found:

'4 Roads - User Data Export' can be found in list. Tick the 'Enabled' checkbox and click save.
The 4 Roads Splash Page plugin gets access to the rendering pipeline after all content is rendered by using
4-Roads Rendering Helper
.
This is great for quickly engaging users, encouraging registrations, logins and sign ups, or as a way to push a new product or offer.
Collected data is saved to your database or can be downloaded as a csv file for your convenience.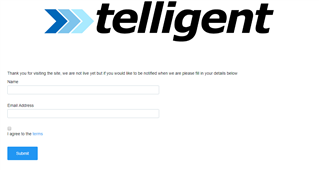 Support:
For help and support please contact info@4-Roads.com

Price: Free
This software is opensource. Want to contribute or report an issue? Please navigate to our github page:
https://github.com/4-Roads/FourRoads.TelligentCommunity/tree/Telligent10.1/src/code/FourRoads.TelligentCommunity.Splash